ARGI EDER,
A BRIGHT BASQUE HOUSE
Welcome to Argi Eder for a stay with modern comfort in the village of Ainhoa, in the heart of the Basque Country.
Stay in comfortable rooms with balcony or terrace.
Enjoy a gourmet breakfast served as a buffet on the terrace facing the swimming pool or in the dining room.
Quiet relaxing stay in a park with hundred-year-old trees.
Swimming pool, deckchairs, terrace, relaxation lounge.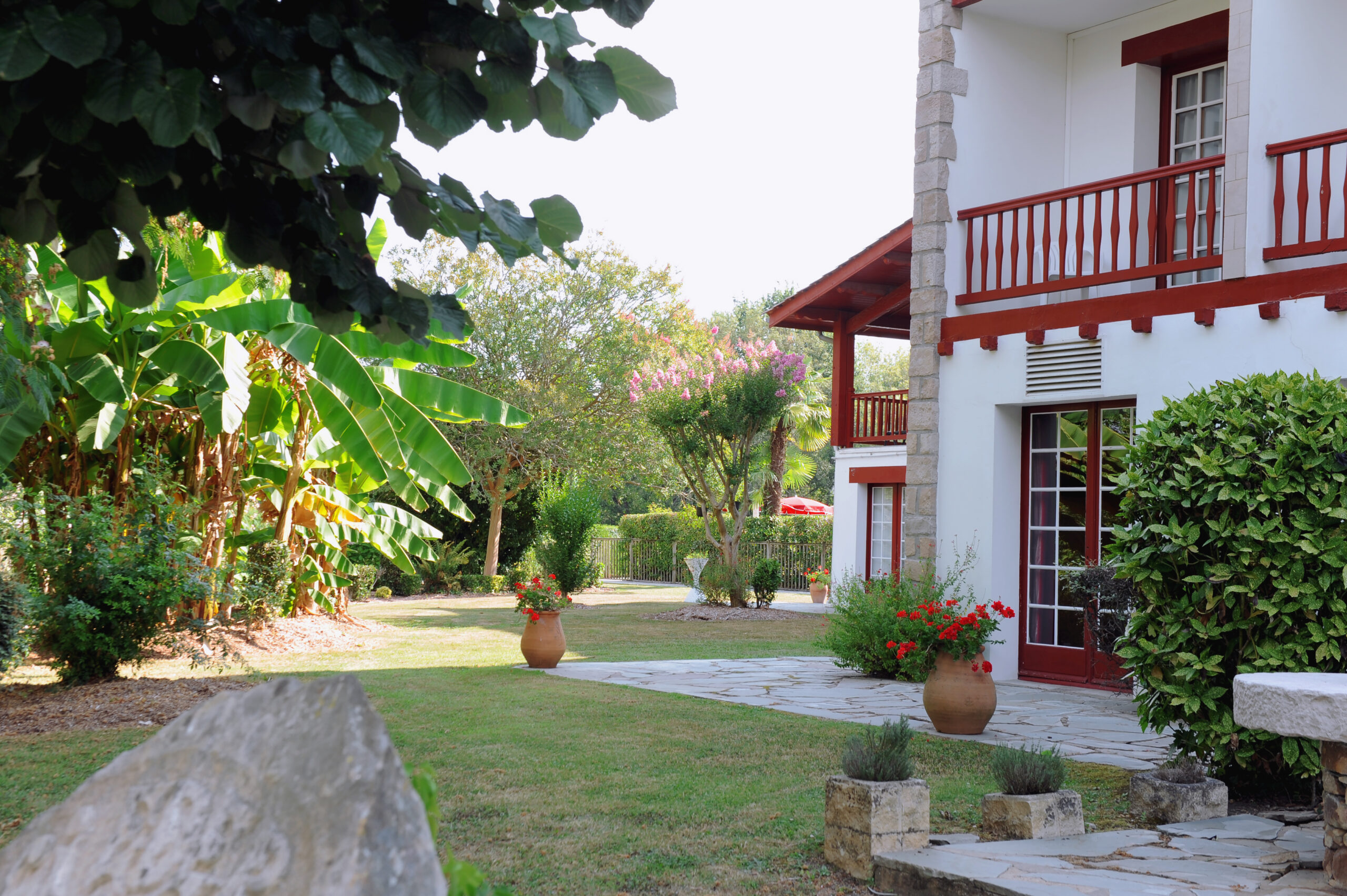 A SET OF SERVICES FOR THE COMFORT OF YOUR STAY
PMR accessibility (restaurant and hotel)
Check in 2 p.m / Check-out 12 p.m
Reception from 8 a.m to 10 p.m
Terrace and park with a view
Swimming pool and deckchairs
Welcome products, hair dryer
Non-smoking hotel and restaurant